Are You Utilizing LinkedIn for Business Marketing? 3 Easy Ways to Start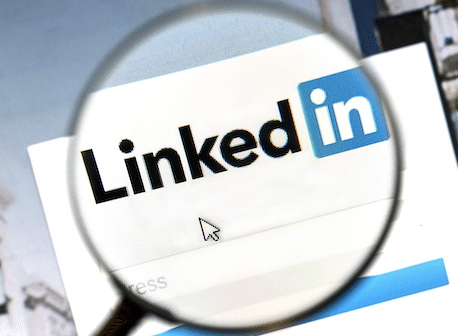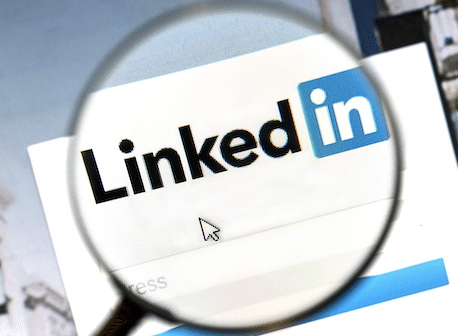 Most people agree that social media should be a key part of any business marketing strategy. The harder part is deciding on which channels to prioritize. And while Instagram, Facebook, and TikTok get the most attention for ads, some businesses find that other platforms like LinkedIn are more effective for business marketing. In other words, they bring in more qualified leads and help achieve other marketing strategy goals like increased brand awareness.
So, how can LinkedIn help your business marketing strategy? In this article, we'll explore what kinds of businesses utilize LinkedIn and how you can get started today.
Who Uses LinkedIn?
With almost 750 million users globally, LinkedIn can help your business connect with a wide audience—more than Twitter (350 million users) or even TikTok (690 million users).
As with any social media channel, LinkedIn is well suited for certain types of businesses and organizations.
As you explore how to utilize LinkedIn, you should ask yourself the following questions:
Does your company sell B2B products and services?
Are your products and services geared toward working professionals?
Does your company generate new business through recommendations and endorsements?
Do you want to keep up with current events in your industry?
Does your company strategy include establishing your business as a thought leader or industry expert?
Are you planning to hire new people or expand your operations?
If you answered "Yes" to any or all of these questions, then LinkedIn is an excellent social media channel for your business. But the question remains: how can you utilize LinkedIn for business marketing?
To get you started, we've put together these three easy LinkedIn practices you can do right now to maximize your business marketing success on LinkedIn.
Utilizing LinkedIn for Business Marketing: 3 Things You Can Do Right Now
Include Your Contact Information
One of the most important parts of your LinkedIn page is your contact information. One of the most vital parts of your LinkedIn page is your contact information. That is how people will know how to reach you when they want to know more about your business. Every company's LinkedIn contact page should include a company website link with a phone number.
If you don't have one yet, consider getting a vanity phone number for your business so that people can easily remember how to reach you, even when they're not on LinkedIn. Whether you want to promote your company's local roots or national presence, there are plenty of local vanity phone numbers and vanity 800 numbers to help people remember your business.
By including your contact information, you can even track the effectiveness of your LinkedIn page. For example, marketing tools such as call tracking can help your sales and marketing teams determine how callers got your number — whether through LinkedIn or after navigating to your company website.
Join LinkedIn Groups
The LinkedIn community includes more than two million active groups, with over 8,000 new groups created each week. That means you're very likely to find a LinkedIn group for your industry, from advertising to zoo products — and everything in between.
LinkedIn groups are a great source of information about everything relevant to your business. Here are just a few things you can gather from LinkedIn groups:
Needs and pain points of your customer base
Trending products and services
Future legislation and policies that can affect your business
How your customers react to current events that affect them
Competitor activity and customer engagement
When you join a LinkedIn group, not only will you stay up to date on current events in your industry, you can also look forward to more traffic to your LinkedIn page. People and companies who actively participate in group posts and discussions get up to four times more profile views when compared to other LinkedIn members.
Give Recommendations and Endorsements
A major part of LinkedIn is the recommendations and endorsements feature. Recommendations allow you to post a public review about working with a particular person, company, or organization. Recommendations are a lot like reviews, though you should always keep your recommendations positive.
Endorsements list specific professional skills and attributes that people and companies display on their profiles. By endorsing someone—for example, for project management expertise, marketing skills, or software knowledge—, you're helping your network build credibility.
Of course, a major goal is to have other people give recommendations and endorsements for your business. As you build your LinkedIn presence, you'll find that plenty of people in your network will be happy to help build your company's credibility if you do the same for them.
By proactively giving recommendations and endorsements, you're also expanding your company's brand awareness. Since your posts are public, people are more likely to explore your business's LinkedIn page if they see that you recommended one of their colleagues.
It's Easy to Start Utilizing LinkedIn
You don't need fancy images or a full-time social media manager to get started on LinkedIn. If you start with these three easy practices today, chances are that you'll quickly start seeing returns on your time through more page visits and leads coming in through your LinkedIn page. And by setting up a vanity number with call tracking for your business, you'll have more visibility than ever on your business marketing and social media campaigns.
Get a vanity phone number with call tracking today and get the most out of your next marketing campaign.