Vanity Phone Numbers Generator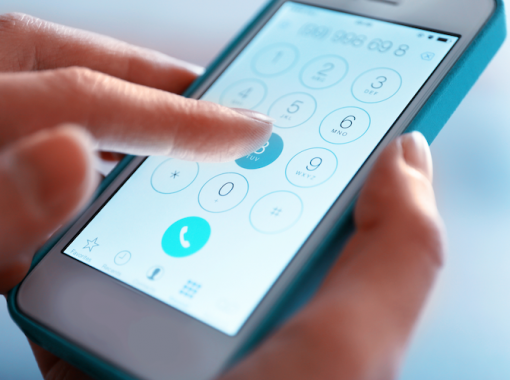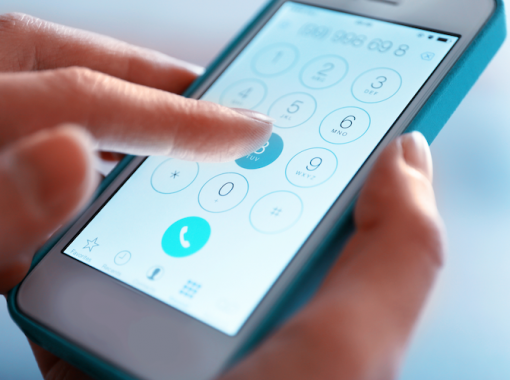 Whether you are in the market for a new business phone number or just looking to change your number to make it more memorable, you need to know about vanity phone numbers. When compared to numeric toll-free numbers, vanity numbers have a significantly higher ad recall. Research indicates that after hearing one 30-second radio advertisement, over 72% of consumers correctly recalled the vanity 800 number compared with just 5% of consumers who correctly recalled the numeric toll-free number.
Therefore, we created this vanity phone numbers generator guide to provide you with a high-level introduction to using vanity numbers for your business. We start by giving you a brief introduction to what a vanity number is and how it can benefit you. Next, we highlight some of the vital business phone services that work well with a vanity number. Finally, we walk you through the quick and easy process for setting up your custom vanity phone number with 800.com.
What is a Vanity Phone Number?
Vanity numbers are custom phone numbers that you create for your business instead of using a random toll-free number automatically assigned to you. Rather than having a random toll-free number assigned to you, you can establish a phone number that's representative of your business and services.
If you sell cars, for example, you may use the vanity number: 1-888-BUY-A-CAR. You can also customize a vanity phone number to include your business name. The contact number to call AT&T, for example, is 1800-CALL-ATT.
Vanity phone numbers give you the best of both worlds – the ability to choose a part of the phone number for your business while still using a toll-free number. When selecting your vanity phone number, choose wisely—the correct vanity number can make all the difference between how easily people remember how to contact you.
Benefits of Vanity Numbers
Businesses that use vanity numbers can enjoy several advantages, which include:
Vanity numbers encourage new and potential customers from reaching out— regardless of physical location.
Vanity numbers allow anyone to remember.
People automatically recognize a toll-free number as a legitimate business phone, giving clout to your business.
Vanity numbers also offer several other advantages – let's take a deeper dive into the benefits that vanity phone numbers offer for your business.
Strengthen customer retention
One of the main benefits of a vanity number is that it can help strengthen your customer retention. Not only are vanity numbers easy to remember, but their toll-free number component also allows you to boost your business' credibility.
Help Your Brand
If your business focuses on brand image, a vanity number can help you achieve your branding goals. Firstly, you can use toll-free vanity numbers to reinforce your marketing message. For example, you can choose a catchy jingle that works with your vanity number. In addition, vanity numbers can help drive business because they are synonymous with a legitimate, professional organization. Finally, a vanity number can help you make a lasting impression on your business. Vanity numbers make it easy for people to remember who you are and the products or services you offer.
Kick Start Your Startup Growth
If you are launching a startup business, a vanity phone number can help you hit the ground running. Firstly, it can help with a very vital part of your business identity—your brand awareness. When you design your vanity number using a strategy that identifies what you sell or the name of your business, it sends a clear marketing message of who you are. That can be useful to you because it gets people to connect you to their business needs.
Phone System Features that Compliment Vanity Phone Numbers
In addition to the benefits mentioned in the previous section, vanity phone numbers integrate with many phone system features. In this section, we will highlight some of these features and how they benefit you.
Auto Attendant
800.com's Auto Attendant feature allows you to greet customers with an automated menu automatically. When customers call you, the phone menu serves as an automated greeting that businesses often use to provide information to callers and automate call routing.
With automated phone service, calls are managed through a central system and then routed to employees and other destinations.
Call Forwarding
Call forwarding allows you to forward all of your vanity phone number calls to a cell phone or a virtual phone answering service. It's also practical if you have an in-house receptionist but don't want to miss calls outside of business hours. Regardless of the method you use, call forwarding can be a critical part of your communications strategy.
In addition, the call forwarding feature also helps your business maintain a high level of customer service. With call forwarding in place, you, offsite team members, salespeople, and other staff can effortlessly get calls anytime, from any location.
Call Tracking
Call tracking records incoming call data so you can use it to inform your marketing, sales, and customer service strategy. By using call tracking features, you can make data-driven decisions on several business-critical areas, including:
Determining which sales and marketing channels generate the highest number of phone leads.
Tracking how long your customer service and sales teams spend talking to both new and repeat customers.
Benchmarking the physical locations from where your inbound leads call.
Call tracking allows you to use data to make better business decisions. That includes helping your business grow by improving customer relationships, solving issues, or focusing your marketing on a specific area.
Caller ID
The caller ID is feature allows you to use your 800.com number over an internet-enabled device. Caller ID automatically transmits the caller's phone number and displays it on the recipient's caller ID. That can be extremely useful if you miss a call because it makes it fail-proof for you to return the call—regardless of if the caller left you a message requesting a callback.
Number Porting
The number porting feature allows you to transfer existing 800 numbers to your 800.com account. After you port your existing phone number to 800.com, your previous account associated with the number is usually automatically closed.
Some people confuse number porting with call forwarding (as mentioned in the previous Call Forwarding section). Keep in mind that number porting differs from call forwarding in that your number continues its association with your 800.com account while forwarding to another number instead. 
Text Messages
The text messages feature allows you to text customers information on a topic of your choosing. You can use text messages for short marketing messages that get right to the point. It's also useful when you need to reach customers and leads right away. For example, text messages are the way to go if you want to text customers to share a limited-time offer. Whether it be for promotional offers, reminders, coupons, or more, using text messages to interact with customers can be a viable tool for your business.
VoIP
Voice over Internet Protocol (VoIP) allows you to use your 800.com number over an internet-enabled device. VoIP is an efficient, cost-effective solution that ties in well with your vanity phone number. Businesses recognize VoIP phone services as a means to reduce costs. In addition, it can help you improve time management and increase productivity for teams across your organization.
How to Get a Vanity Toll Free Number
Now that you understand what a vanity phone number is and its benefits, you can find vanity telephone numbers for sale on 800.com. This section goes over the three main steps to purchase toll-free vanity numbers.
Step 1: Choose Your Number on 800.com
To get started, visit the vanity phone numbers page on 800.com. Start by searching for a vanity number associated with your business. Remember, you can try something associated with the main product you sell, your business name, or any clever combination of elements easily associated and recognizable to your business.
When selecting a toll-free number, you can choose from a number that begins with 800, 888, 877, 866, 855, 844, and/or 833. Based on what is available for the vanity numbers you search, you are likely to run across several toll-free vanity phone number options.
Step 2: Choose Your Plan
800.com offers three plans that you can link to your vanity phone number:
Personal plan: Start at $19 a month
Unlimited plan: $49 a month
Pro plan: $199 a month
Choose the plan that works best for you, and remember—you can get a 20% discount on your preferred plan if you choose to be billed annually instead of monthly.
Step 3: Create Your Account
After choosing your plan, you will create your account. Follow the prompts to enter all of the requested information for your account setup. After 800.com processes your payment, you can use your number as soon as it goes live.
How long does it take to go live? Typically, vanity numbers get activated in approximately 3-5 days. You can begin using your vanity phone number after it is successfully activated. 800.com displays your vanity number on the order confirmation page and in your order receipt email.
Vanity numbers offer many benefits for your business. Once you're ready to get started, 800.com makes it easy for you to use their vanity phone number generator to set up your very own vanity number for your business.